Neuroadaptive Technology Conference (NAT'19)
July 16, 2019

-

July 18, 2019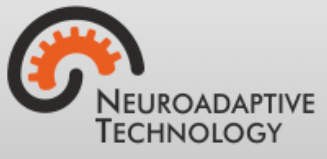 The 2nd Neuroadaptive Technology Conference (NAT'19) will be held in Liverpool from 16th to 18th July 2019.
Abstract submissions invited | 500 words | current deadline is: 12th April 2019.
Full details can be found at the link below:
http://physiologicalcomputing.org/neuroadaptive-technology-conference-2019/
---
The conference covers a range of topics related to: applied neurosciences/psychophysiology, signal detection, human-computer interaction and machine learning.
---
The conference is designed as a forum for work related to:
physiological computing
passive brain-computer interfaces
affective computing
neurofeedback
closed-loop cognition
wearable sensors
neuroergonomics
Ambulatory monitoring
digital health
neurogaming
mobile brain/body imaging
robotics
automation
ethics/data privacy
social interaction
Related Events